Industrial & Packaging Tapes
ADHESIVE TAPES FOR PACKAGING INDUSTRY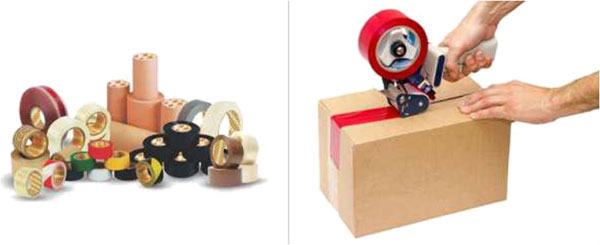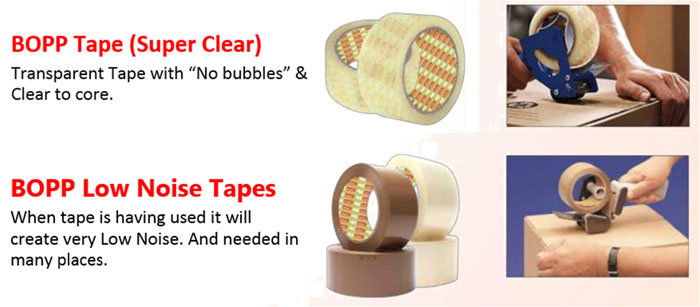 BOPP TAPE – PLAIN / PRINTED / COLORED
Description
BOPP Tapes Adhesive tapes are made from superior quality adhesive and water base acrylic adhesive, which provides high tack and adhesion strength required for sealing of cartons to make them pilfer proof.

CREPE PAPER TAPE
Description
 
A premium and economical grade general purpose Crepe paper masking tape provides excellent Pressure Sensitive and quick qualities and resistance to water, solvents and oils.
Features
Writable tape.
Excellent adhesion, easy to tear.
Strong climate adaptability.
Interior paint masking, light duty packaging, bundling, holding, splicing & tabbing, silk screening, and other non-critical applications where a pressure-sensitive tape is needed.

PRESSURE SENSITIVE ADHESIVES FOR TAPES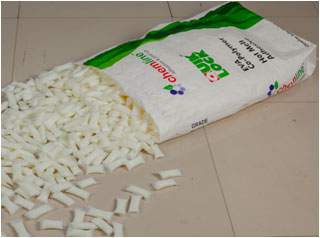 Hot Melt Adhesives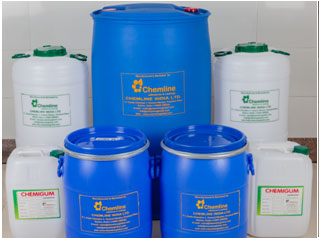 Water based Acrylic Adhesives
GENERAL PURPOSE MASKING TAPE
Crepe Paper Masking Tape provides excellent pressure sensitive and quick qualities and resistance to water, solvents and oils even at high temperature applications.
FEATURES & BENEFITS 
High temperature Masking tape (up to 110°c)
Residue free removal
Writable grade
Hand Tearable
APPLICATION 
Refrigeration, automotive & business machinery and many other places for
Masking of painted metal, plastic & Rubber Surface where staining could be a problem and for other critical masking applications..