Adhesives for Flexible Packaging Industry
Where Your Requirements Are Always Met
With more than 28 years of experience in Global Supplies, is one of the unique Indian Companies Chemline manufacturing wide range of Adhesives & Coatings for Flexible Packaging Industry. It has proven its leadership in number of segments in Indian and Overseas Market, which includes PU Lamination Adhesives (Solvent Less & Solvent Based), Water based Adhesives, Water Based Heat Seal Coating UV Coatings, Top Coats, Hot-Melt for Side Sealing of WPP Bags, Waxes for WAD Application among others.
Acrylic Water Based Lamination Adhesives
Provides excellent bonding with Al-Foil, PET, MET PET, MET BOPP, PVC, BOPP, CPP with Paper. Used for
making Liners, Gutkha/Pan Masala Pouches, Non-tearable paper etc.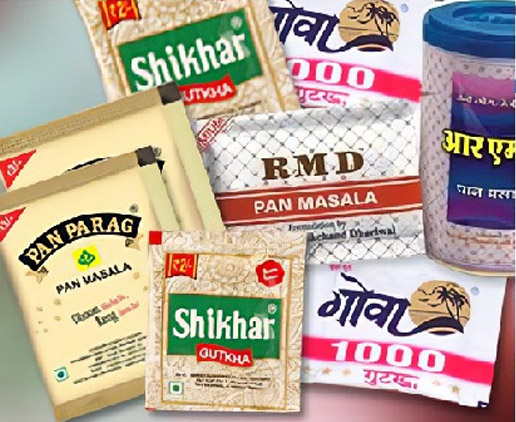 COATINGS
Benzophenone free UV Coating.
Excellent Gloss and Scuff Resistance.
Low Migration Property.
Fast curing and Good Heat Resistivity.
No Foaming at high speed and provides Colorless coating without any yellow tinge on coated paper.
UV Coating is preferable for Of?ine UV Coater, while solvent based OPV Coating can be done online while printing.
HOTMELT ADHESIVES
Chemline manufactures wide range of Hotmelt Adhesive under the Brand Name of "QUIKLOCK" in form of Granules, Bricks and Pillows for different applicaons. The products have been designed to be Odour Free with Good Thermal Stability and reducing charring characteriscs. These are special grades suitable for extreme Climac Condions.
Side Sealing of WPP/Raffia Bags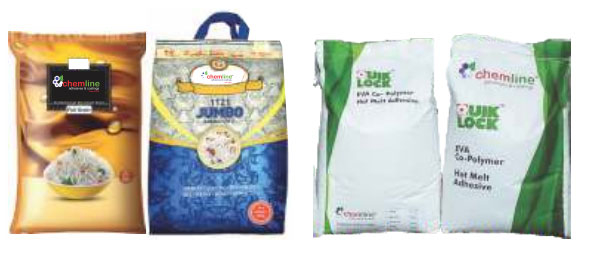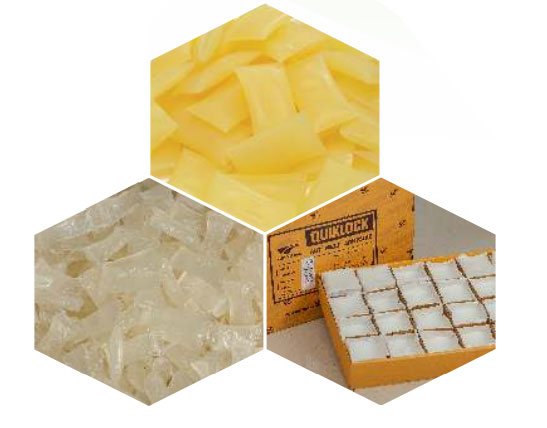 AQUASEAL – COLD SEAL COATING
Most suitable for Chocolate Wrapping.
Completely suitable for Direct Food Contact Packaging.
Gives instant Sealing on Coated to Coated Surface without any Heat Application.
HOTMELT & WATER BASED PRESSURE SENSITIVE ADHESIVES
Chemline manufactures wide range of Pressure Sensitive Adhesives suitable for application in BOPP Packaging Tapes, Holographic Labels, Stickers, Label stocks, Protective Films, Envelope Flaps and other Allied uses.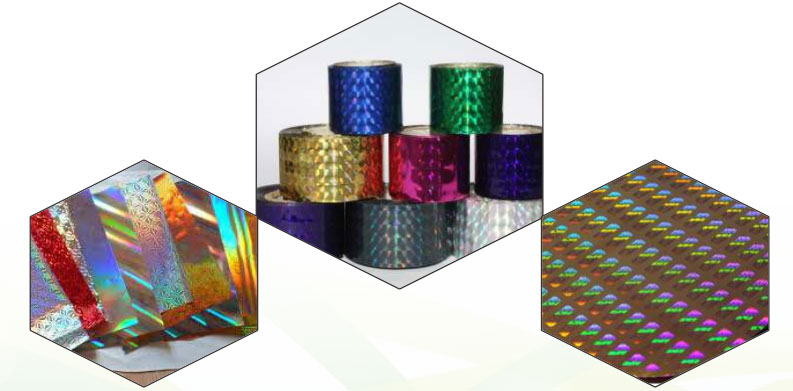 LAMINATION ADHESIVES
Chemlinemanufactures full range of Solvent free & Solvent Based Polyurethane Adhesives under the brand
name CHEMIFLEX, which are successfully running on machines like Nordmeccanica, Expert, Pelican,
Futura, Kohli, Narendra etc.

SOLVENT FREE PU LAMINATION ADHESIVE
SOLVENT BASED PU LAMINATION ADHESIVE