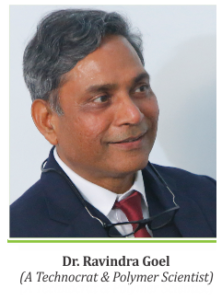 From a modest and humble beginning in 1990, CHEMLINE has emerged as one of the India's No. 1 manufacturers and exporter of a wide range of Industrial Adhesives & Coatings.
CHEMLINE INDIA LIMITED, the flagship company of CHEMLINE GROUP, manufactures a complete range of world class Adhesives and Coatings for Paper-Printing, Packaging and Converting Industry, Flexible Packaging Industry, Hygiene Industry, Labelling Adhesives for Breweries, Distilleries and Pharma Industries, Shoe and other miscellaneous industries.
Starting with its marketing activity in India, CHEMLINE has expanded into more than 30 Countries including Europe & America and now has a wide network of offices, distributors and agents all over the globe.
CHEMLINE possesses a very modern and green manufacturing installation near Delhi with 'State of the Art' Facilities and Equipments. The emphasis of the company is on 'Innovation', and therefore the core of the company is its Research and Development Wing. It has a fully equipped modern laboratory staffed by dedicated, highly qualified and experienced scientists. This has been the major reason for development of such a wide range of products. Equally advanced, separate laboratories are there for Quality Control, Product Applications and their Testing.
A Technocrat and a Scientist with Doctorate in Polymer Technology, I am myself leading the R&D wing of the company. I have a zeal for research work and as such am deeply involved in the Development Activity. CHEMLINE is managed by more than 200 motivated and professional technocrats and managers with long experiences in their fields of specialization. Many more are there in its marketing network of distributors and agents to provide services to its customers across the world.
CHEMLINE is certified as an International Organization of Standardization (ISO Certified) Company for "Quality Management System" standards "ISO 9001:2015", "Environment Management System" standards "ISO 14001:2015" and "Occupational Health & Safety Management System" standards "OHSAS 45001:2018" & scope of supply detailed below:
Design and Development, Manufacture, Marketing and Supply of Industrial Adhesives, Coatings, Lacquers and Construction Chemicals.
Our strength lies in providing quality and prompt service to the customers and in doing so, no efforts are spared. The motto of CHEMLINE is 'Progress through Innovation'. We develop new products, maintain its quality and are always eager to upgrade them. We also provide customized products to suit the need of the customers. We work very closely with them, providing strong after sales technical support. Customer's satisfaction is held above everything else.