Adhesives for Bottle Labeling Industry
CHEMLINE is a market leader for supply of Labelling Adhesives in Beer Industry
Chemline has a series of water-base adhesives designed for glass bottle labelling, which exhibits excellent machinability on high speed rotary labellers and superior bonding strength to all types of glass bottles in brewing industry.
Product key features:
High Tack
Good Mileage
Compatible on high / slow speed machines.
Suitable to all types of climatic conditions.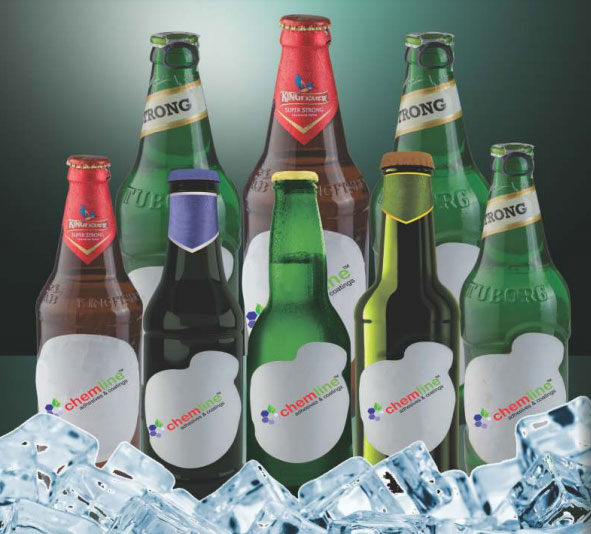 Glass/pet bottle labelling for Distilleries food & pharma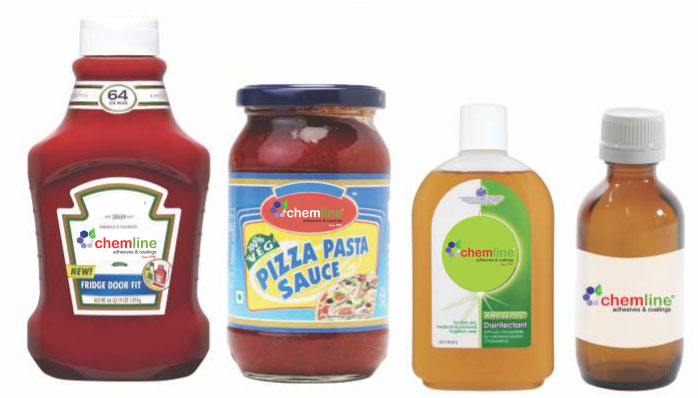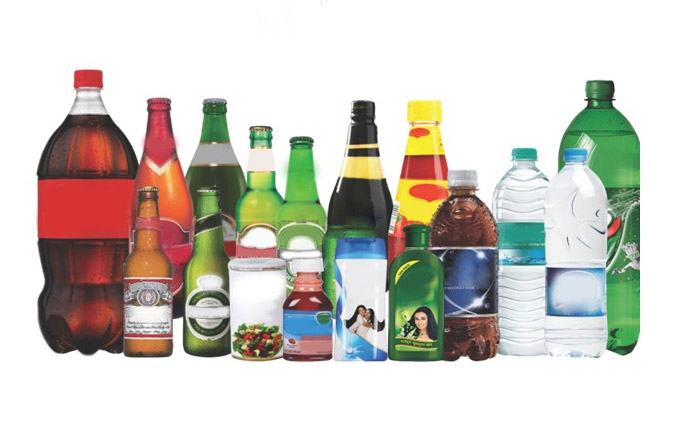 CHEMLINE was first to manufacture Transparent Adhesive in India. Ideal for Moderate to High Speed Machines.
Chemline is a leader in adhesives for Distilleries, Pharmaceuticals & Food Industries.
CHEMIGUM is highly versatile on coated and non-coated labels at a wide range of operating speeds.
Transparent adhesive offers high Wet tack,faster setting time, above all exhibits consistent clean machining, eliminates label flagging, wrinkle formation and air bubble formation.
Readily available in different viscosity ranges and best suited for automatic, semi-automatic and manual gumming machines.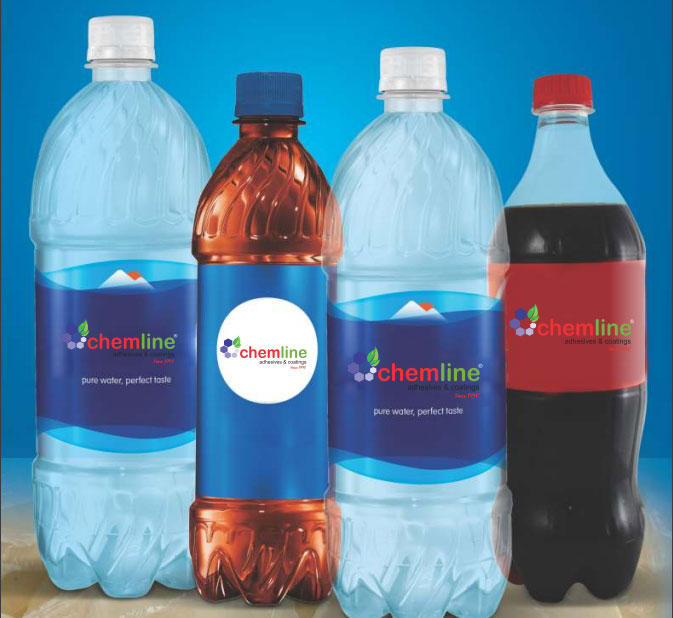 Chemigum
CHEMLINE manufacture Hotmelt adhesives for pressure sensitive applications suitable for Pet to High Speed Machines for Pet Bottle Labelling.
Chemline Hot Melt adhesives for bottle labelling has low viscosity which can be operated at low temperature and reduce label deformation. It has a permanent tack that can bond label with less volume for various kind of plastic films and bottles such as PP, PET, HPPE. We also have adhesives for straw attachment on tetrapack. It gives bonding to polyester to paper board.
Product key features:
Strong adhesion in Hot & Cold environment.
Transparent
Good Machine Performance
Excellent Flexibility